This website is intended to recognize the contribution made by Employees and Managers who built
US
Air
.
US
Air
became an airline created by mergers involving several airline companies which brought effective resources to the system in the form of routes, equipment and well qualified employee groups.
The management team developed by Mr. Leslie O. Barnes began a movement toward a growth pattern developing into one of the largest and most efficient airlines in the world. Mr. Barnes was succeeded by Edwin I. Colodny as President and Chairman. Mr. Colodny established a great management team that included Mr. Seth "Butch" Schofield, who eventually became President and Chairman.
These officers took advantage of opportunity to grow and prosper. Mergers were brought to completion that considered the welfare of all employees in addition to strengthening the airline marketplace standing.
Allegheny, Lake Central, Mohawk, Pacific Southwest, Piedmont are the airlines that formed
US
Air
.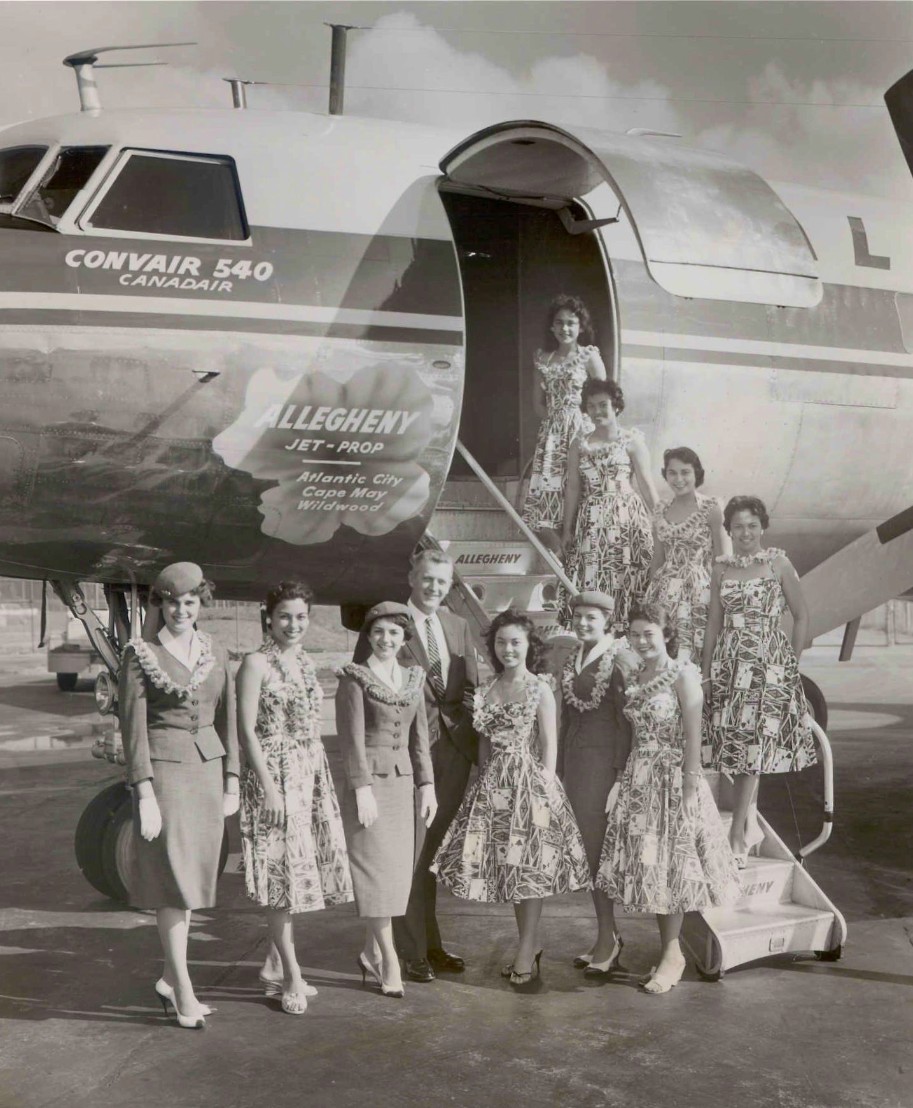 Chairman Leslie O. Barnes and Flight Attendants introduce modern jet prop service using the Napier powered Convair. The Napier powered Convair was short lived. It was replaced by the Allison powered 580 Convair. The seven Flight Attendants wearing the bright colored outfits were on loan from Hawaii as a promotional plan for the service.