Posted 11/2/2022
The Constitution and By-Laws were updated at the recent 2022 Convention. They are posted under the Resources Tab. Among the significant changes are:
Annual dues are now due by February 28. Previously they were due by January 31.
A new Officer position, that of Webmaster was created.
There is now a provision to drop members who have not paid dues for three consecutive years. This provision does not apply to those members who are exempt from paying dues.
There are minor, less significant changes.
Posted 5/28/2021
Honorary Membership
On May 27, 2021, the Soaring Eagles Executive Board voted unanimously to confer Honorary Membership on J. Peter Schuetz. Peter was originally hired by Mohawk Airlines. He was active as a dispatcher and later became Operations Manager. Peter was a great guy to work with and will be a welcome addition to our membership.
Paul Sturpe, Treas.
For the Board
Posted 8/21/2020
Honorary Membership
On Aug. 14, 2020, the Soaring Eagles Executive Board voted unanimously to confer Honorary Membership on Brigadier General Charles McGee.
Instrumental to the growth of the Tuskegee Airmen Association, he holds the record of 409 aerial fighter combat missions over three wars. Military honors include the Legion of Merit with Oak Leaf Cluster, Distinguished Flying Cross with Two Clusters, two Presidential Unit Citations, and many others.
Biography:
Charles McGee entered this world in Cleveland, Ohio, on December 7, 1919, the second of three children born to Lewis McGee, Sr. and Ruth McGee. With Charles' father being a minister, teacher, and social worker, the McGee family moved often, living in Ohio, Florida, West Virginia, Illinois, and Iowa. After graduating from Chicago's DuSable High School in 1938, he earned money for college by working in the Civilian Conservation Corps. Attending the University of Illinois in 1939, he joined the ROTC and was a member of the Pershing Rifles. It was there that Charles met the love of his life, Frances Nelson.
With war declared after Pearl Harbor, Charles heard the army was recruiting to train colored soldiers as mechanics at nearby Chanute Field, for the expected colored soldiers' flight program. He applied for a pilot's slot in this experimental squadron and passed the examination. With his call to service inevitable and college completion doubtful, that fall Charles worked at a steel mill. He and Frances were married on October 17, 1942. Two days later he received his orders and soon was at Tuskegee Army Air Field in Alabama to begin rigorous flight training with his fellow black cadets.
On June 30, 1943, Charles graduated from flight school in Class 43-F. By the beginning of 1944, Second Lieutenant McGee had joined the pioneering all-black 332nd Fighter Group, 12th Air Force - flying P-39 Airacobras from a base near Naples, Italy. By May of 1944, the 332nd was with the 15th Air Force, flying P-47 Thunderbolts - and later, P-51 Mustangs - on fighter sweeps and long-range bomber escort missions out of Ramatelli. The 332nd, also known as the "Red Tails", soon earned the respect of their Luftwaffe counterparts and of the white bomber crews they protected. By November of 1944, with 136 missions and a Focke Wulf 190 to his credit, Charles was heading home.
He returned to Tuskegee as a twin-engine instructor. Upon war's end, the Tuskegee Army Air Field was closed, and Charles joined the 477th Composite Group at Lockbourne Air Base, near Columbus, Ohio, in 1946. After several stateside assignments, May 1950 found Charles in the Philippines at Clark Field, as Base Operations Officer.
June 1950. Another war broke out - in Korea. Charles soon found himself back in a Mustang and in combat, with the 67th Fighter Bomber Squadron based out of Pusan. Over his tour, Charles flew 100 low-level bombing and strafing missions. Returning to Clark, Charles took command of the 44th Fighter-Bomber Squadron, eagerly transitioning into the F-80 jet fighter. In 1953, Charles graduated from the Air Command and Staff College at Maxwell Air Force Base and later flew F-89 Scorpions with the Air Defense Command.
Charles was promoted to Lieutenant Colonel in 1959. The McGee's and their three children spent the next few years on assignments in Italy, North Dakota and Missouri. By 1967, another war - Vietnam - called Charles into combat. Leading the 16th Tactical Reconnaissance Squadron out of Tan Son Nhut Air Base near Saigon, he flew RF-4C Phantoms on 173 more dangerous missions.
The Air Force next sent Charles to Germany, promoting him to Colonel in 1969. In June 1972 he took command of the 1840th Air Base Wing at Richards-Gebauer, near Kansas City, Missouri. On January 31, 1973, after 30 years of military service, Charles retired from the Air Force. His 409 aerial fighter combat missions over three wars is a record that still stands.
Charles' military honors include the Legion of Merit with Oak Leaf Cluster, Distinguished Flying Cross with Two Clusters, two Presidential Unit Citations, and many others. Charles then went back to school, finally earning that long-delayed degree. His civilian career included serving as Vice President of a real estate holding company, and Manager of the Kansas City Downtown Airport.
He was instrumental to the growth of the Tuskegee Airmen Association, and his many additional honors include the Distinguished Eagle Scout Award, the National Aeronautics Association Elder Statesman of Aviation induction, the Air Force Association's Lifetime Achievement Award and, on March 27, 2007, as a Tuskegee Airman, the Congressional Gold Medal. Charles remains a highly sought after speaker and, with his motto of "Do while you can", continues to inspire young and old alike.
At the appropriate time, I will go to Washington to make the formal presentation of the various artifacts that will signify General McGee's membership in our organization. We are honored and pleased that the General accepted our Honorary Membership. We are honored to welcome him to our family.
Joe Kernan
For the Board
Posted 6/2/2020
Unprecedented.............Reunion cancellation
When the Covid 19 Pandemic became the overriding concern for all the world, I began to have concerns about its the impact on our ability to conduct our 44th, Soaring Eagles Reunion as scheduled.
As you all know the Reunion is the centerpiece of our year, and an event that many of our members look forward to attending. Believe me I look forward to it as much as anyone does.
You may have noticed that I have not sent out any messages encouraging attendance, as I normally would have done by June. I was waiting to assess the status of the various states that were in lock down and had various other restrictions in place.
Although our event is held in Florida, our membership is scattered all over the country, and are subject to the regulations in the various states where they reside.
The state of the Airline Industry was also a factor to be considered, as many of our members Non-Rev to the reunion, and some purchase full fare tickets.
Although we have a few members under the age of 65, the vast majority are in the vulnerable category as defined by the CDC. As a matter of fact, most are in the upper reaches of the category.
After discussion with the Tampa West Shore Marriott it is not possible to determine with any certainty what the conditions in Florida will be in late October. As an example, there may still be social distancing regulations in effect. Although Florida seems to be opening a little quicker than other states, there are still the unknown elements. Masks or, six-foot separation simply would not work for us.
Every year at the end of the reunion we execute the contract for the next reunion, and we did that in 2019. Ron Natalie reviewed that contract and advised that absent Federal or State restrictions being in place at the time of the reunion, The Soaring Eagles could be held to the provisions of that contract that deal with cancellation. Cancellation at this time would have made the Soaring Eagles subject to $8500.00 in liquidated damages. Notwithstanding this provision I was able to work out an alternate resolution with the hotel management.
By agreeing to rebook the reunion for October 22, 23, 24, 2021 the Tampa West Shore Marriott has agreed to credit The Soaring Eagles with the $8500.00 dollars in liquidated damages that would have been due had we not re-booked the event.
I advised the Soaring Eagles Board, and advisers of the foregoing information, and it was with great reluctance, and sadness that the decision was made to cancel the 44th Annual Soaring Eagles Reunion and reschedule for the above-mentioned date.
Some may say, "Well I would have attended". Others and I on the board would have said the same thing. Unfortunately, we do not have the luxury of putting our members' health at risk, or the organization's financial health for that matter. Simply put, better to err on the side of caution.
We hate it, but it is what it is.
Joe Kernan
For the Board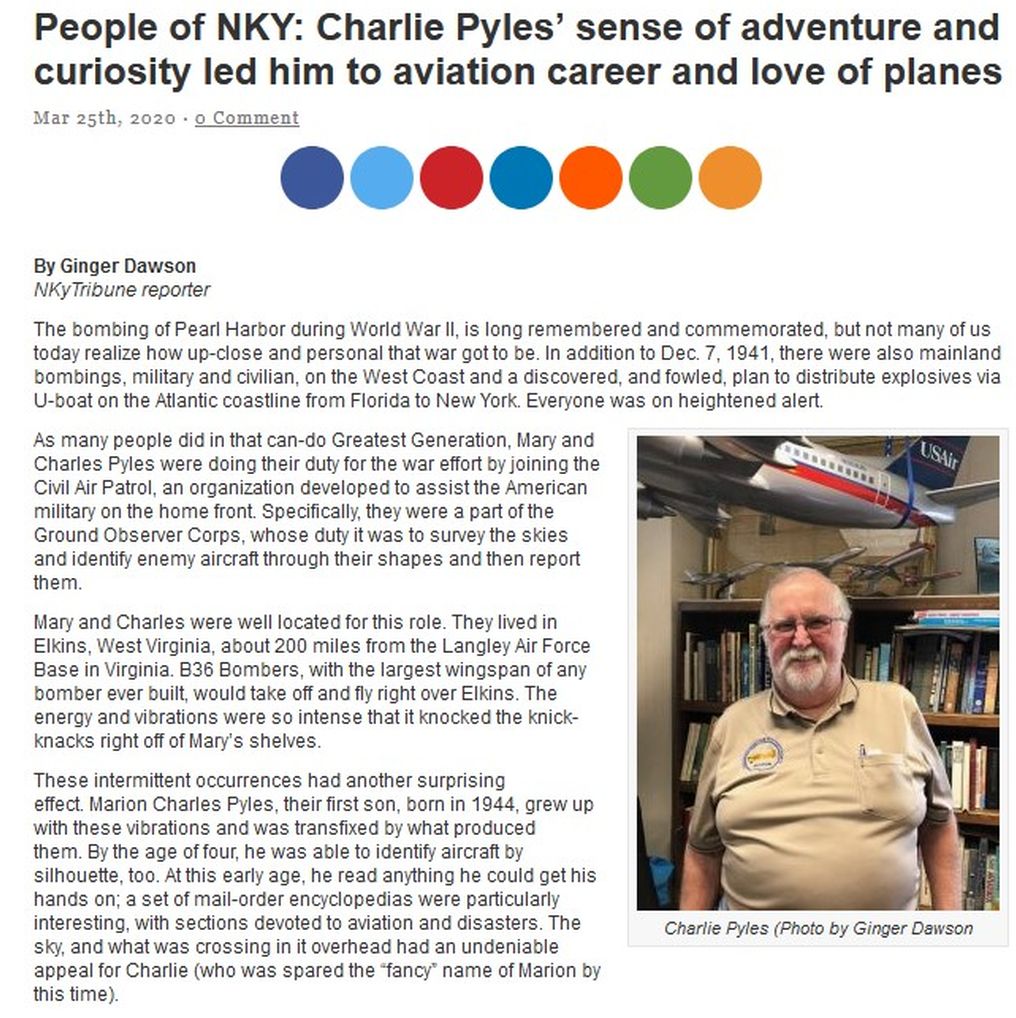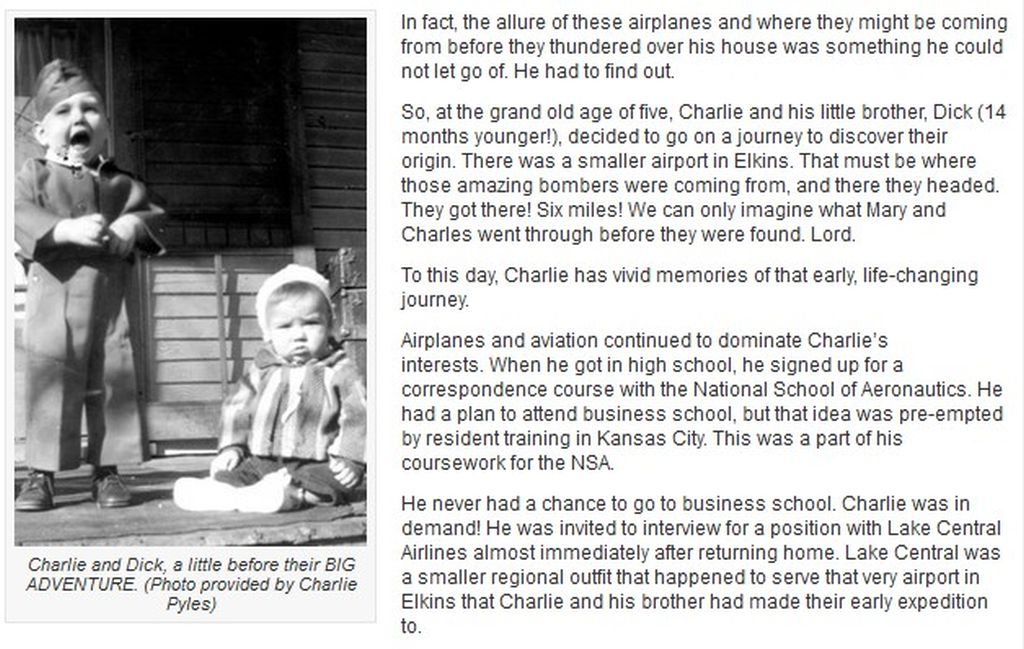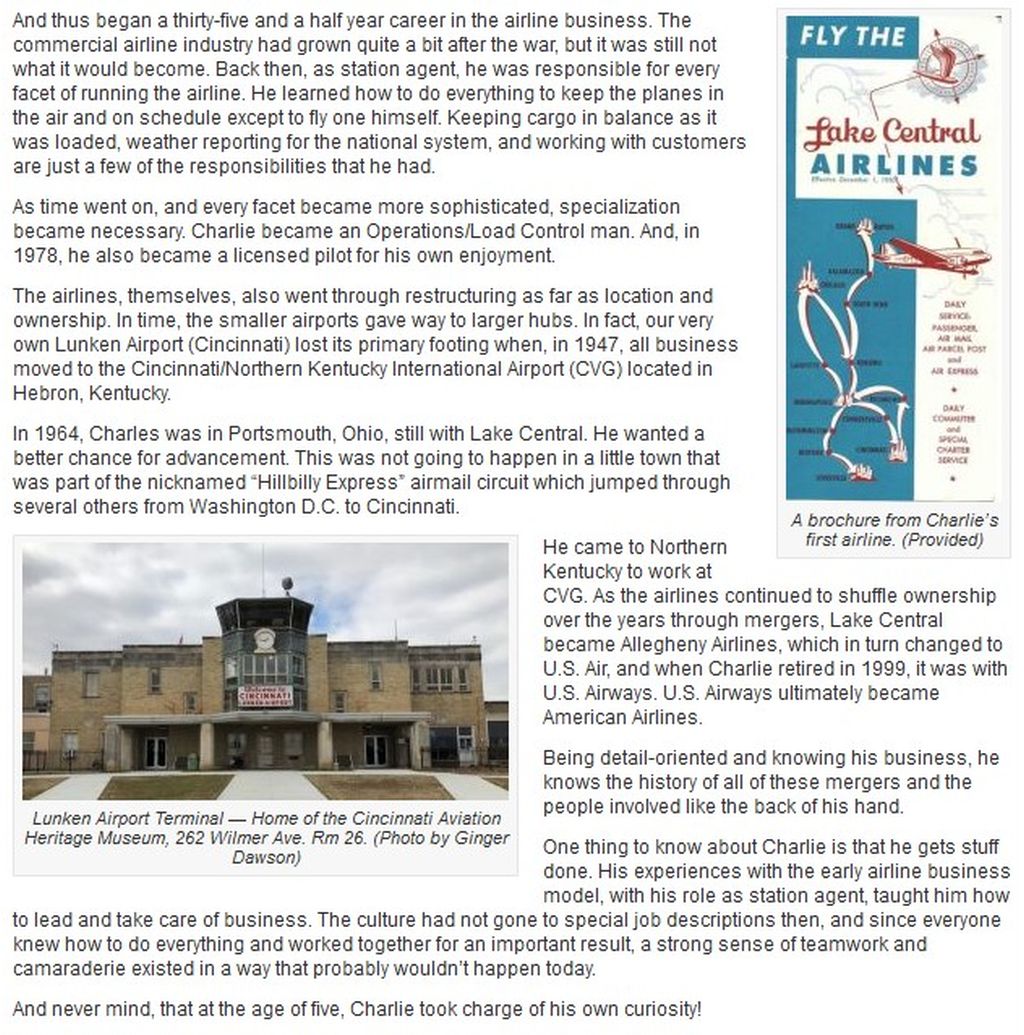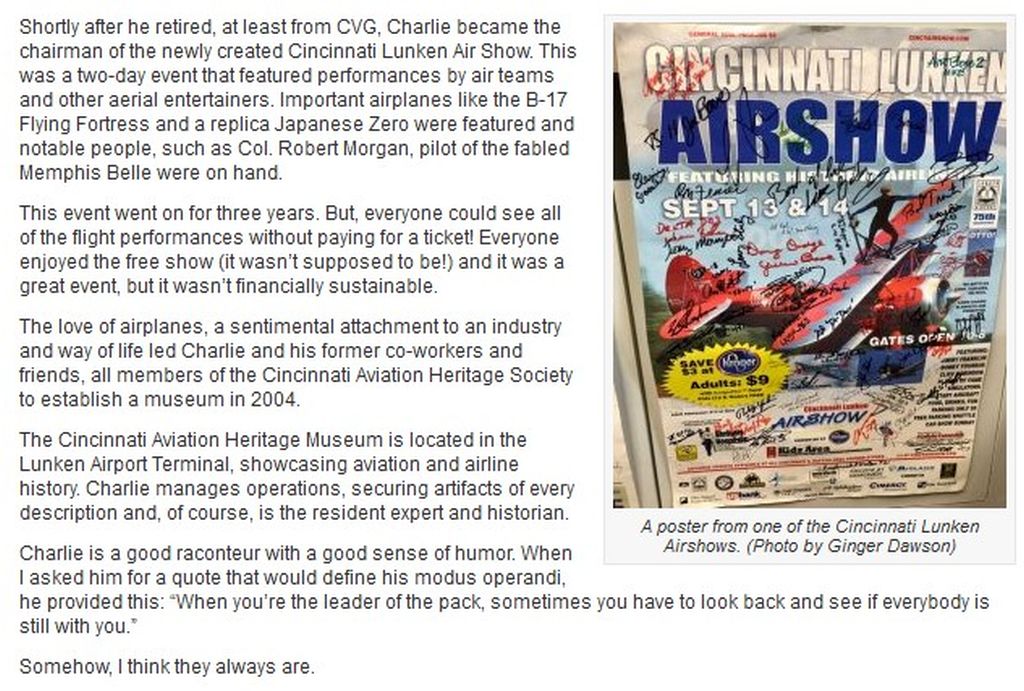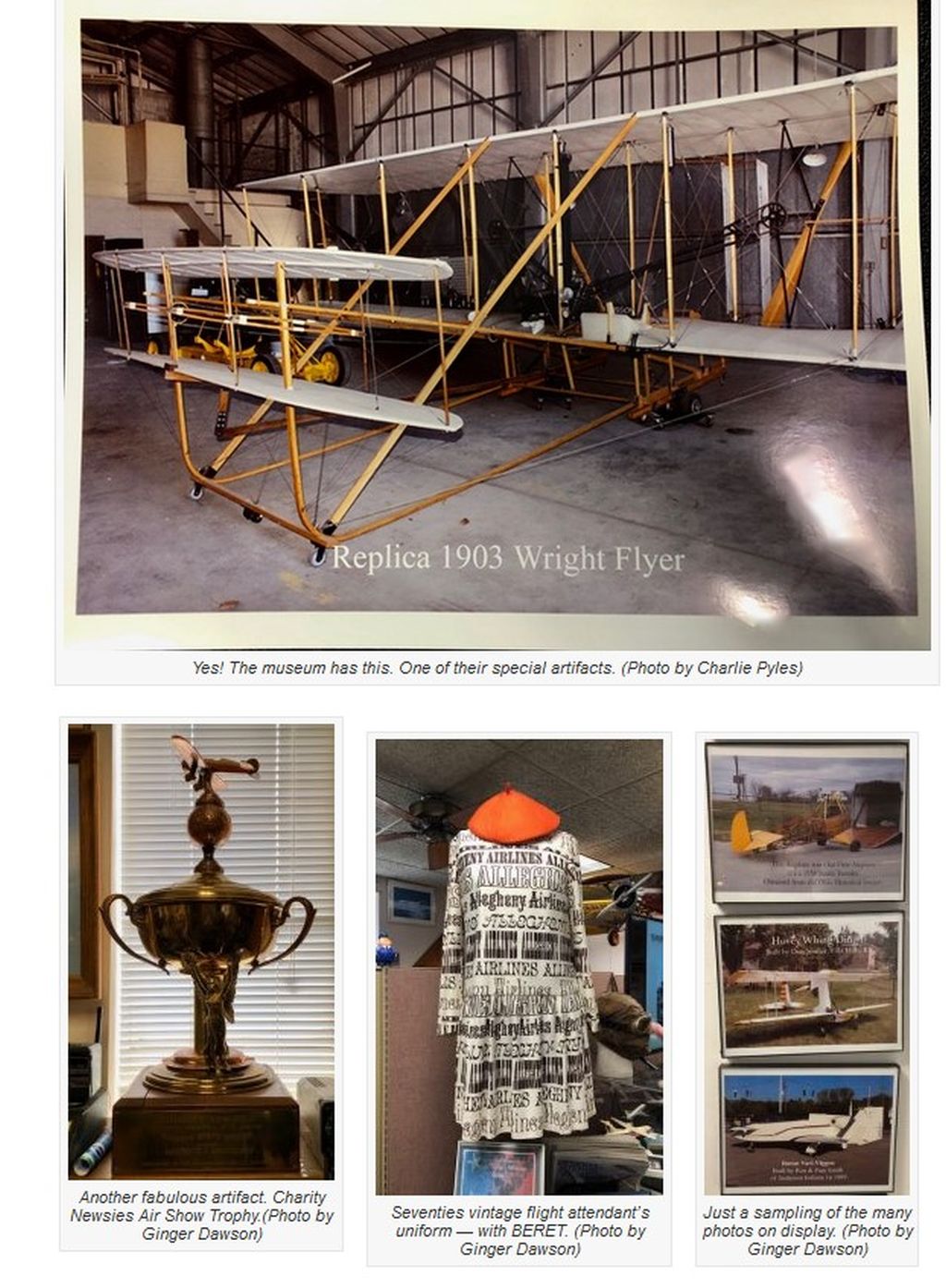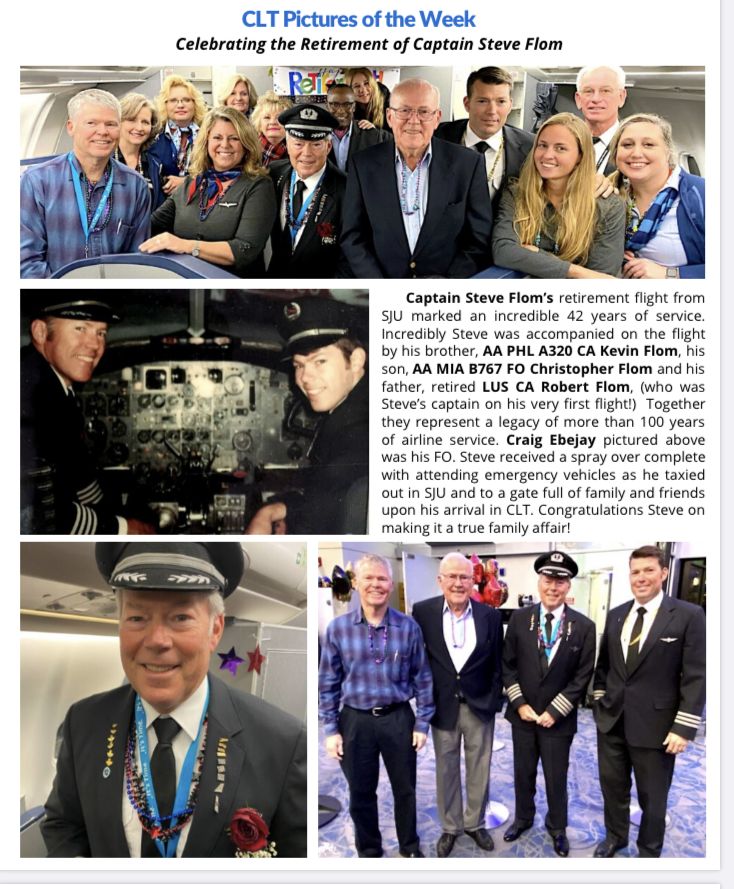 This website is intended to recognize the contribution made by Employees and Managers who built
US
Air
.
US
Air
became an airline created by mergers involving several airline companies which brought effective resources to the system in the form of routes, equipment and well qualified employee groups.
The management team developed by Mr. Leslie O. Barnes began a movement toward a growth pattern developing into one of the largest and most efficient airlines in the world. Mr. Barnes was succeeded by Edwin I. Colodny as President and Chairman. Mr. Colodny established a great management team that included Mr. Seth "Butch" Schofield, who eventually became President and Chairman.
These officers took advantage of opportunity to grow and prosper. Mergers were brought to completion that considered the welfare of all employees in addition to strengthening the airline marketplace standing.
Allegheny, Lake Central, Mohawk, Pacific Southwest, Piedmont are the airlines that formed
US
Air
.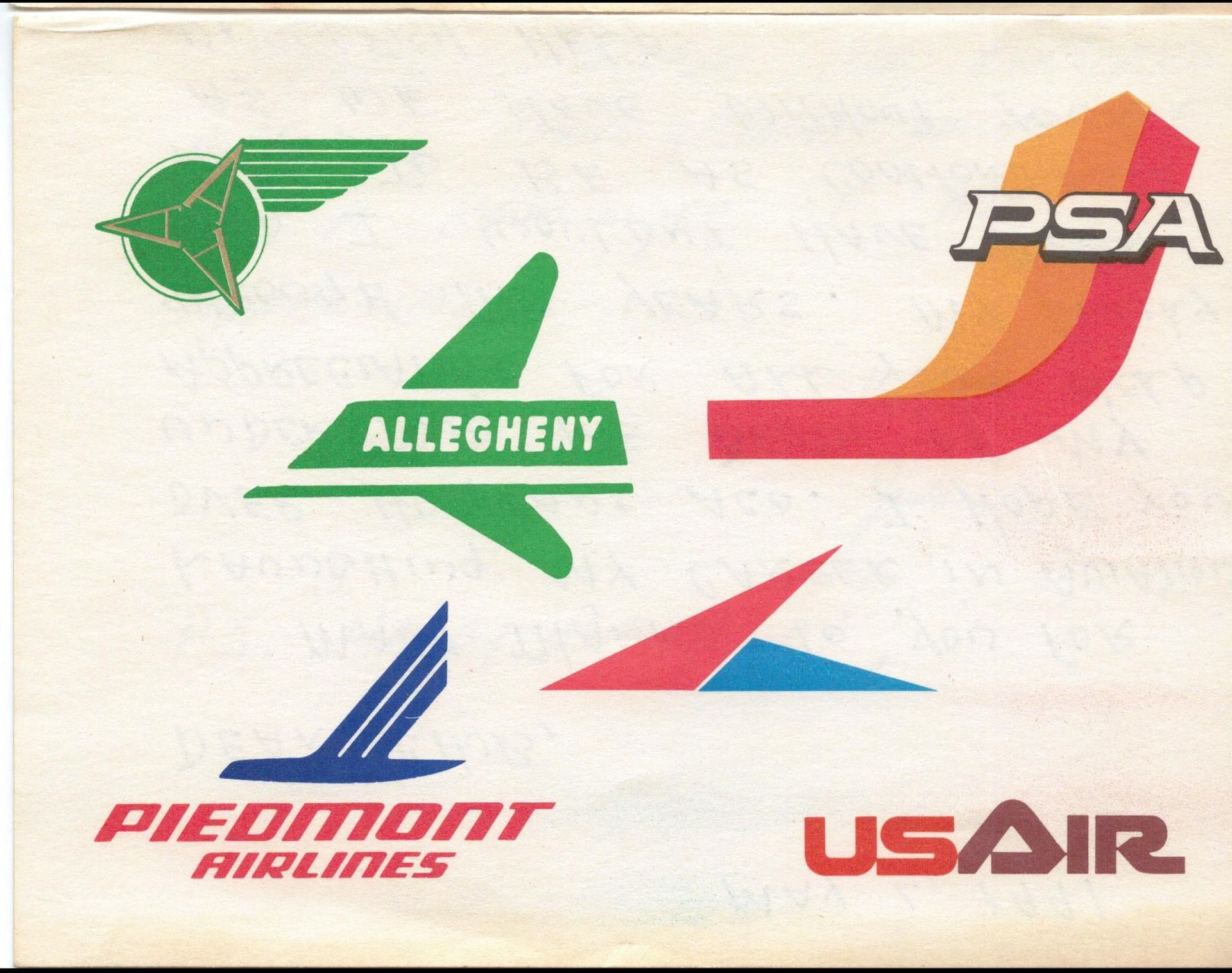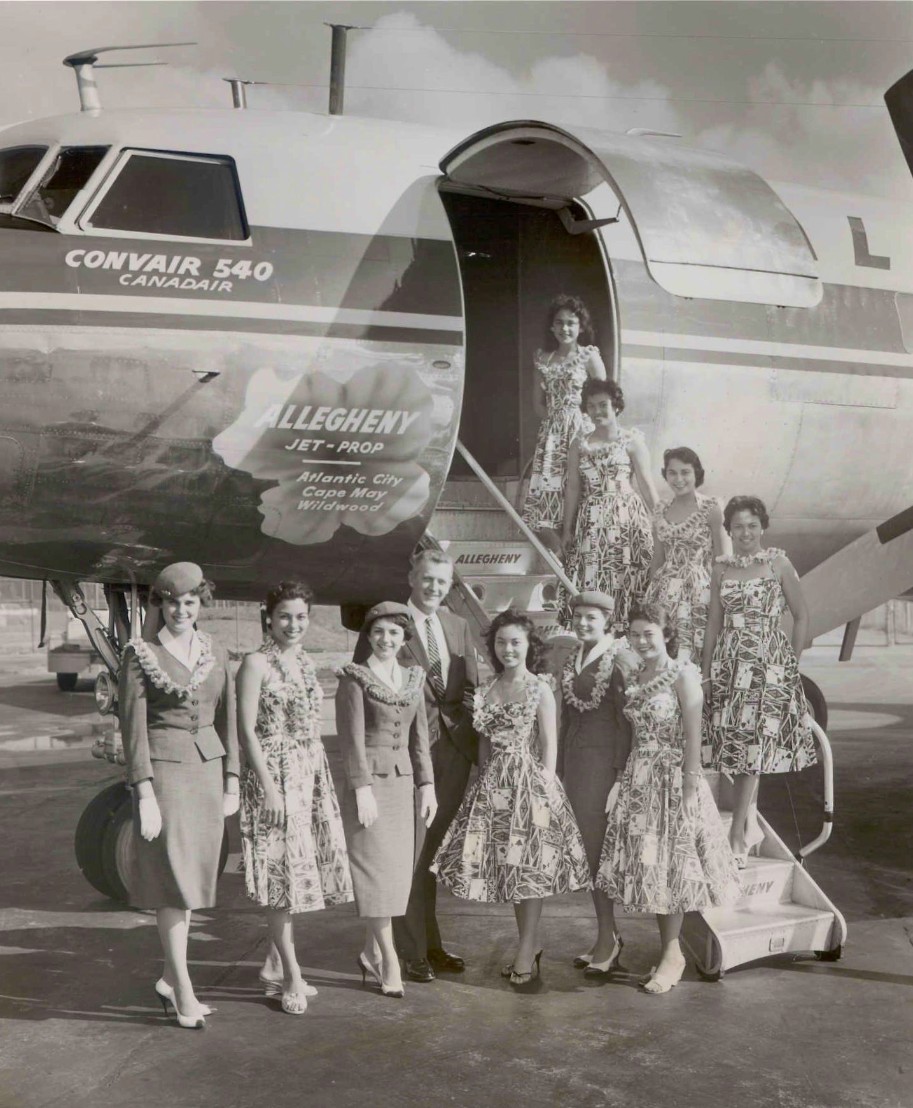 Chairman Leslie O. Barnes and Flight Attendants introduce modern jet prop service using the Napier powered Convair. The Napier powered Convair was short lived. It was replaced by the Allison powered 580 Convair. The seven Flight Attendants wearing the bright colored outfits were on loan from Hawaii as a promotional plan for the service.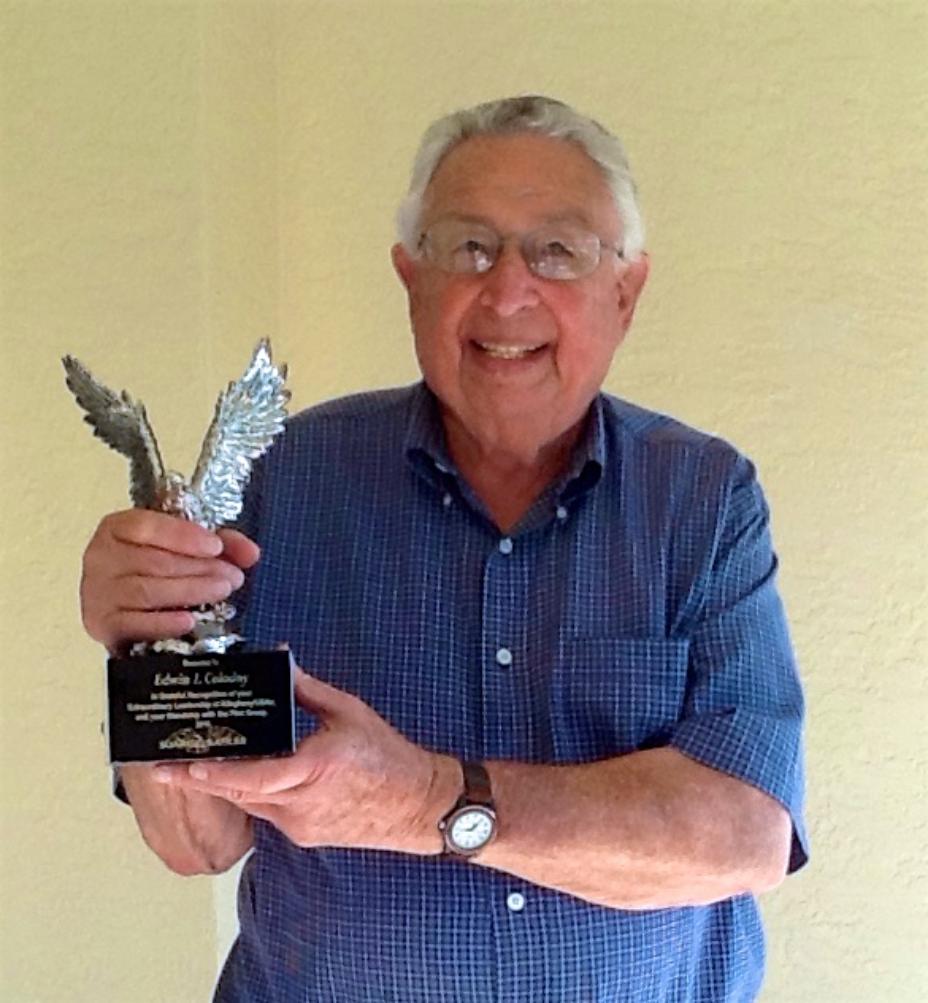 Retired Chairman Ed Colodny accepts his Eagle Award from the Soaring Eagles in recognition of his outstanding service to USAir and the employee groups. Mr. Colodny's appreciation is obvious.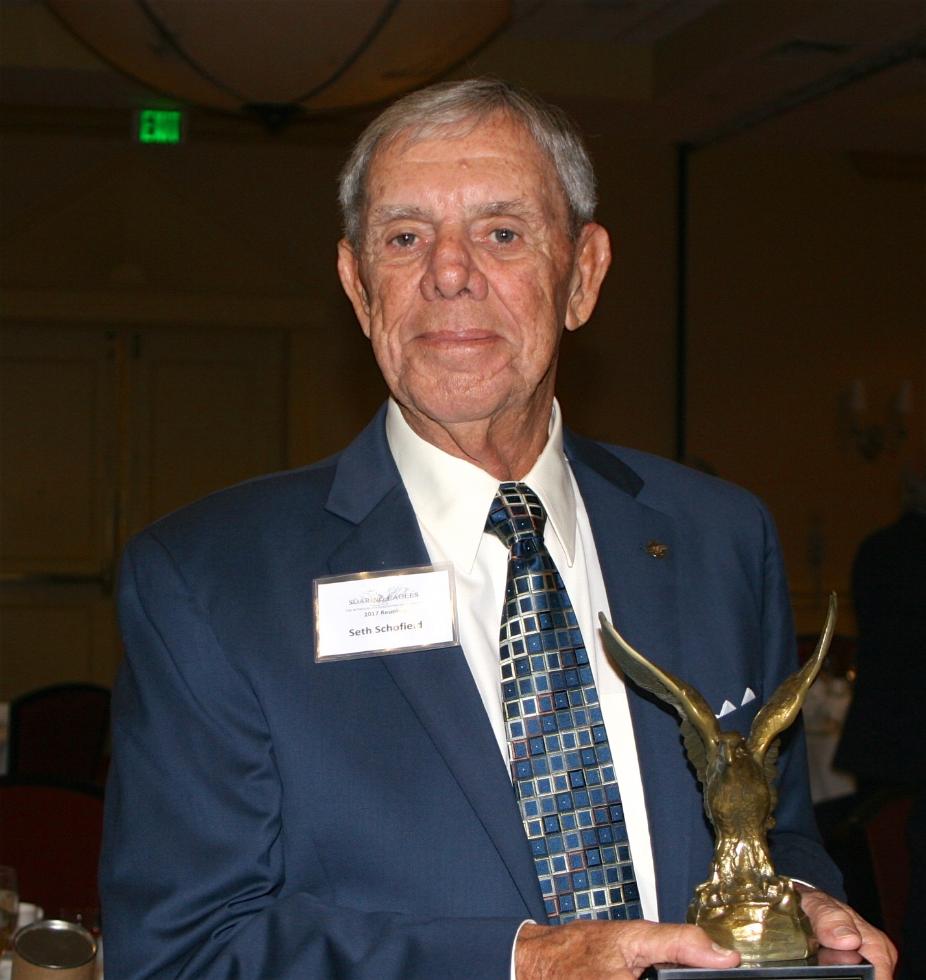 Retired Chairman and CEO Seth "Butch" Schofield displays his Soaring Eagles Award recognizing his outstanding service to USAir and the employee groups.